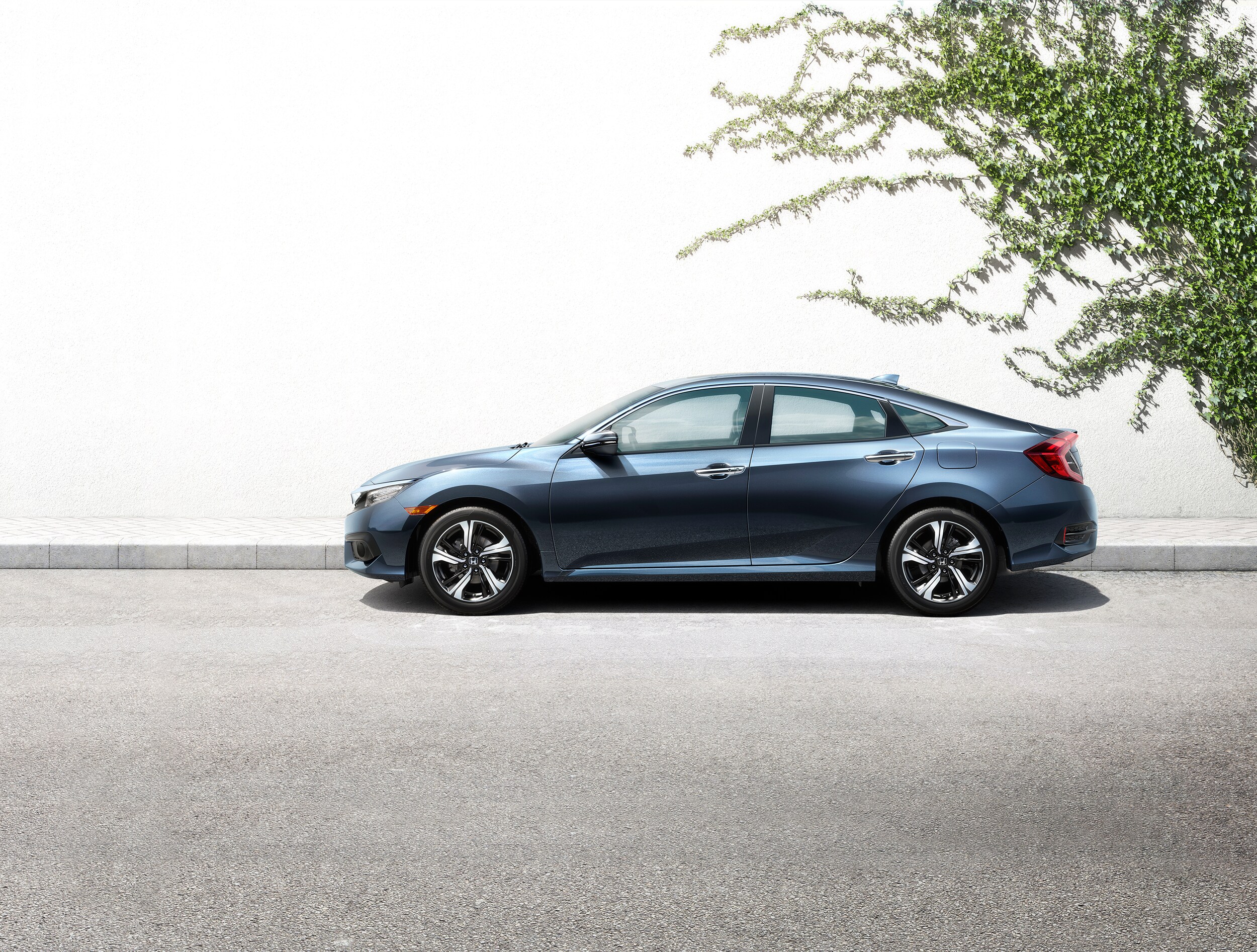 ​
If you're near Bryan, Conroe, Caldwell, or Brenham and you're looking for a reliable, new, and sporty sedan at an affordable price, consider the Honda Civic Sedan available now at Allen Honda in College Station, TX.
The Honda Civic has served families and individuals well across America for decades. If you'd like to know why, read up on a few of the features customers love:
Honda Civic Sedan: Performance and Capabilities
The Honda Civic Sedan comes with two engine choices: the turbocharged engine--which can deliver up to 174 horsepower and the 2L engine that can offer up to 38 mpg of highway driving. Either choice you make, you are covered by the same sturdy MacPherson struts, continuously variable transmissions that allow for tighter, more precise turning and power without lowering fuel efficiency.
Honda Civic Sedan: Safety Features
To keep your passengers safer and give you confidence while driving, the Honda Civic Sedan comes with Honda Sensing--a suite of passive and active safety controls. Drivers can rely on a collision mitigation braking system to help detect issues and slow your vehicle, adaptive cruise control for safer highway driving, road departure mitigation, and closely related lane keeping assist to keep you on the right path.
Honda Civic Sedan: Trim Levels
The Honda Civic Sedan comes with 8 colors to choose from and packages with a variety of other included features. To pick and choose between those that matter most to you, look to: the Honda Civic Sedan LX, the Honda Civic Sedan Sport, the Honda Civic Sedan EX, the Honda Civic Sedan EX-L, and the Honda Civic Sedan Touring.
Availability at Allen Honda
If you have model-specific questions about the Honda Civic Sedan or you'd like to inquire about its availability in our inventory, please reach out to our sales team. We can also answer questions about finance and service or can direct you to someone who can.