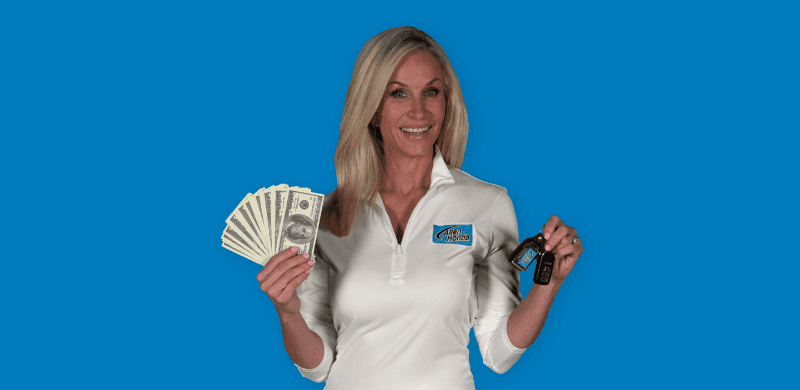 Sell Us Your Car
Your time is as valuable as your money, we want to make it quick and easy to get your generous offer.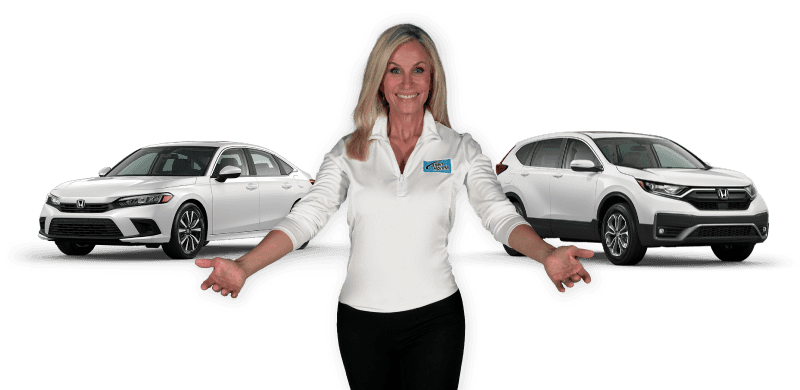 Current Offers
See this month's featured current offers going on now on new Honda vehicles.
Our Reviews
When my GPS went out in my CR-V, Eric got right on it to have it replaced. Logan and the service tech, sorry I didn't get your name, their dedication to fixing the problem didn't go unnoticed. In todays world dealing with people that care about their job and do it well is so refreshing!!! Dealing with these dedicated, kind, and respectful group of men, made the 1:45 drive worthwhile!
Mark was real helpful and respectful. Love my suv. Got me in and approved quickly.
I can't say enough about the experience I had with Cody, the service tech Olav and the whole staff I encountered during my visit. They are very kind and courteous every step of the way! It is a top notch, first class dealership. Cody definitely made the service of my vehicle a great experience and he made sure that I was informed and understood what to expect. He is a great asset to Allen Honda!
I appreciate the true kindness and concern! We are happy to be part of the Allen Honda family!
Howdy, I have been a customer for many years with Allen Honda. All my cars have been bought there. Cars for all my children,husband and myself. My favorite car dealer is Bob McGill. His carisma, friendliness and kindness is a joy to make business with. Deals are great at Allen Honda.
First class operation in all respects. This was our family's 6th purchase of a new vehicle from Allen Honda since 2012. They have earned our loyalty.
"Honda Bob" is just the best! Going in knew there was a mark-up with dealer options and overall price of used truck but found the perfect vehicle. Both Bob and Jason were a delight to work with and were very flexible as we negotiated trade-in options. This is the 3rd vehicle we have purchased from Allen Honda and sales department has always been upfront and professional. Again, very happy with our purchase!
From the time you schedule your appointment to the time you pick up your car, you can tell Allen Honda strives to be excellent. They meet you at your car, greet you at the door, and ooze with courtesy and hospitality. This is our fourth Honda. We're sold on their dependability, but the other dealerships didn't jump through hoops to serve you like Allen Honda. Our last experience during the week of Christmas was the best ever. Our Service Advisor, Clem Crispin, III, was outstanding. Mr. Crispin's professionalism exceeds what he learned at college or during employee orientation. He is a class act, and I suspect he was raised to act like a gentleman. He wasn't performing. He's the real deal and an asset for Allen Honda.
Our salesman, Mark, was very personable and nice. The credit department guy who talked to us, Junior, was also really helpful in making sure we got the payments down to something we could afford. Everyone we delt with was so nice and I would definitely recommend this dealership to anyone who needs a new vehicle. They even gave me and my husband a glass of sparkling cider after we signed our paperwork! Definitely love our new car.
I recently made our family's fifth vehicle purchase from Allen Honda. This dealership has never let us down! The service provided to maintain our vehicles over the years has been exceptional. The financing that we have found through Allen has been fantastic. And, the sales team is incredibly interested in making sure that you are fully satisfied, taking extra special care of their customers. Allen Honda is our first and last stop when we look for a vehicle. I highly recommend that anyone looking for new or used start with Allen Honda.
My wife and I needed to purchase a second car; so, we stopped by Allen Honda to check their inventory. Inventory is very tight; however, they let us know that they had two 2022 Honda Pilots on the lot and a few Honda Passports on the lot. We were introduced to Juan McCullough and he was extremely patient in answering my questions about the available inventory, the pricing of the used cars in their inventory, and about their inventory of new cars. I was able to test drive a 2022 Honda Pilot and a 2021 Honda Passport. My wife and I decided to lease the 2022 Honda Passport. I had a great experience working with Juan, the General Sales Mananager, and with Brandy Gonzalez (finance manager). It was fun and I am looking forward to long term relationship with Allen Honda.
Excellent sales rep. Informative and extensive demonstration drive. Professional finance department. Always helpful and informative.
Worked with Bob McGill and he was wonderful. Takes a no-pressure approach and is very knowledgeable about Honda vehicles.
We have purchased multiple vehicles from Allen Honda over the years and always from Bob McGill. He has always been honest, personable and available for any questions or issues. Continued after purchases with the maintenance department which is first rate.
Allen Honda salesman Bob McGill was extremely helpful.The staff was very helpful and pleasant. In my opinion they was helpful and knowledgeable! Thank you for your help !
This is our third lease vehicle from Allen Honda and again they excelled in customer service. Bob McGill was the sales person we worked with for the lease process and he was wonderful. We were contacted by him about a week after the purchase to ensure we were happy with the new vehicle. Due to the current situation of limited new cars to choose from, everyone we worked with went above and beyond to ensure we got the vehicle we wanted. The best description for Allen Honda is "Excellent".
Great Customer service from everyone at Allen Honda! Thank you, Dominic Shaffer, Nick Cargo and Brandy Gonzalez for making our buying experience open, honest and FUN!
I chose this dealership because of the excellent service and insight that has always been provided by Mr Bob McGill. This was my 4th honda that I have purchased with his guidance.
I have been buying and leasing cars from Allen Honda since the 1980s. Bob McGill is the man. He is honest and provides great service during and after each transaction. If you want wonderful service and a dependable car, call Honda Bob!
We have been doing business with Allen Honda for over 30 years. Bob McGill is wonderful and trustworthy. He has taken very good care of us over the years. We are obviously satisfied. We keep coming back.
I had a very good experience at Allen Honda with Bob McGill. He understood my needs to begin with. I had looked online at the H-RV. He showed me all those in stock and explained the cost of different models. Offered me an all- wheel drive for the cost of a two-wheel drive and a 0.9% loan. Gave me a deal I couldn't resist. After closing the deal, he went over everything I needed to know about the car and driving it. He was patient with questions and difficulty in understanding some things. I will definitely recommend Allen Honda and Bob McGill to anyone who is interested in buying a car!
I just purchased my second CR-V from Allen Honda. Thanks to Bob my car buying experience was easy and pleasant. Bob is very knowledgeable, professional, and honest. Thanks, Bob!
Once again, Allen Honda and Bob McGill have provided us with excellent service. We appreciate how Bob knows the needs of his customers and provides them with them all the information they need to make the best car selection. We love the Allen Honda experience. Thanks, Honda Bob!
Bob exceeded my expectations and Mrs. Rowe talked me through my first car buying experience. I will be sending more customers their way. My mom bought her first car from Bob when she was 26 and now I bought my first car from him at the same age.
As dedicated CR-V owners, we have relied on Allen Honda for sales and service for seven years since returning to Texas. Your genuine friendliness and unbridled commitment to quality in all aspects of the business keep us coming back. Thank you for all that you do--we appreciate Allen Honda!
Welcome to Allen Honda
New And Used Cars For Sale In College Station, TX
If you're looking for a new or used vehicle at a fantastic price, you owe it to yourself to see what we have in store at Allen Honda. We stock the complete lineup of your brand-new Honda favorites, all competitively priced and ready for your test drive! If a used vehicle is more your speed, check out our large and diverse inventory of high-quality pre-owned cars, trucks, vans, and SUVs.
Having access to a selection like ours makes your car shopping experience easier than you ever expected. There is something here at Allen Honda for every driver's needs, desires, and budget – and we want to help you find the vehicle that's perfect for you.
Let our friendly and knowledgeable associates show you around our lot and introduce you to all of the many options available to you at Allen Honda. We can't wait to match you up with your ultimate new or used car.
Special Offers on New & Used Vehicles in Brazos County, TX
For most car shoppers, the question of to buy or not to buy often comes down to one thing: price. Whether you're buying new or used, you want to get the most bang for your buck, and you want a dealership that's not trying to squeeze you for every dollar.
Allen Honda is committed to our customers, and that means helping you get the best possible deal on the vehicle that's at the very top of your list. From our low everyday prices to special offers and incentives, low interest loans, and attractive lease plans, there are lots of ways to save here – and we want to show them all to you!
Looking to make an informed decision when it comes to financing? Get started on our website. We have handy tools that will help you learn everything you need to know to streamline the process once you've found the perfect vehicle at Allen Honda. Fill out and submit a finance application, find out how much your trade is worth, and learn about our ability to help you get approved for a loan regardless of your credit situation! Then head to our convenient College Station dealership and get ready to claim your new or used car for an amazing bargain.
Quick & Affordable Auto Service in College Station, TX
At our service center, we offer top-quality auto service at extremely reasonable prices. Whether you bring your car in for routine maintenance like an oil change or a tire rotation or something more complicated like brake work or engine repair, our professional technicians will take care of it for you quickly, efficiently, and correctly.
We work on all makes and models and use the latest diagnostic equipment and techniques and factory parts to provide the most comprehensive auto care you could ask for. We also offer competitive service prices and valuable specials that can save you even more on the work your vehicle needs. Our Honda Dealership also offers Express Service for quick minor maintenance, where no appointment is necessary!
Check out our currently running service and parts specials and then schedule service at Allen Honda. We'll get you back on the road quickly in a vehicle that's at the top of its game.
Get Directions To Allen Honda